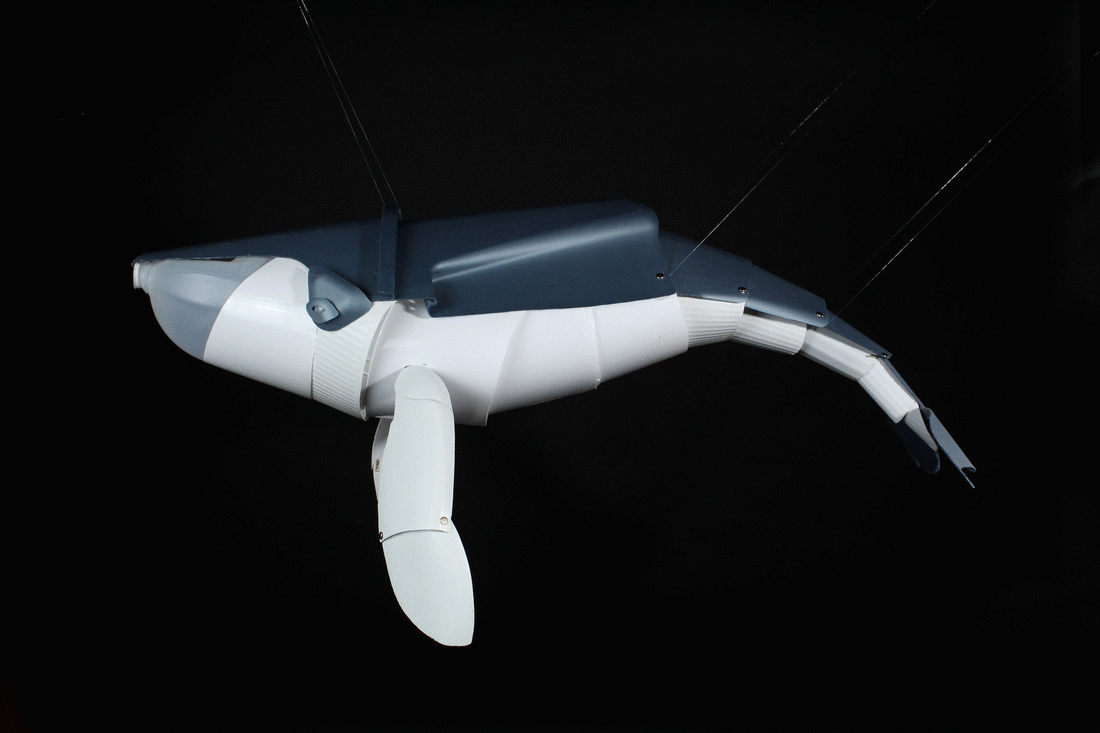 Collaborators:
 I

ndividual
Constraints:
 U
se 

reclaimed plastic and include interaction
Skills:
Research, Rapid Prototyping 
The Humpback Whale is one of the many endangered animals on this earth today. Located in the North Pacific, the Humpback Whale is targeted for its blubber which is used to produce oil. The excess noise caused by ships and airplanes compromises the animal's sense of direction as well. Taking this whale's endangerment status, this three part project hopes to inform the urgency of the whale's declining population as well as highlight the graceful and majestic nature of the animal.  
Part 1 of this project is a 3D recreation of the animal using plastic packaging and second hand plastic items with an interaction of choice. 

Beginning my research, I wanted to understand the proportion of my animal especially to get the length of the fin correct, which is an essential characteristic of the Humpback Whale. To understand the form of the whale, I watched a video to see the animal in different angles that ware not available in 2D photographs.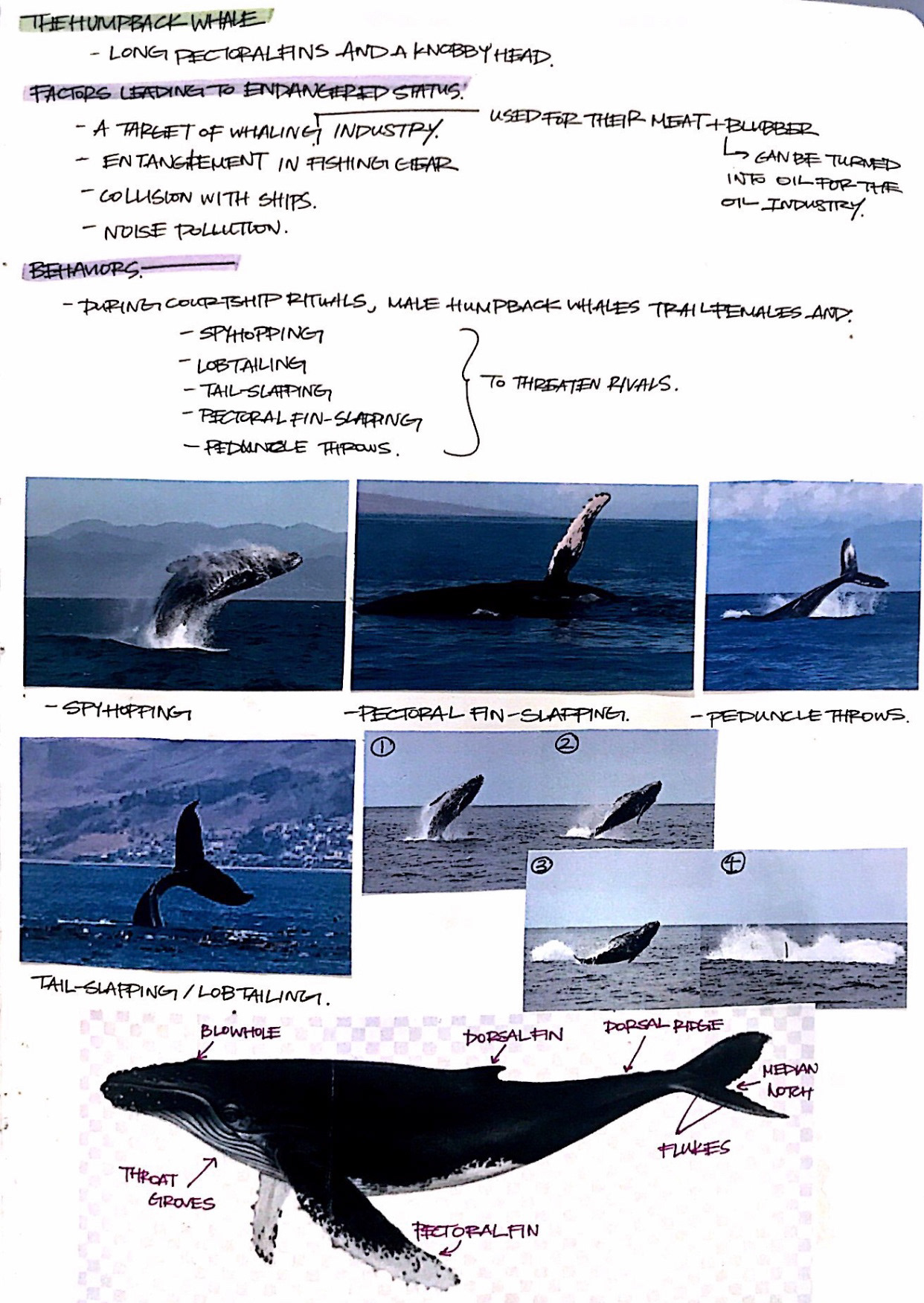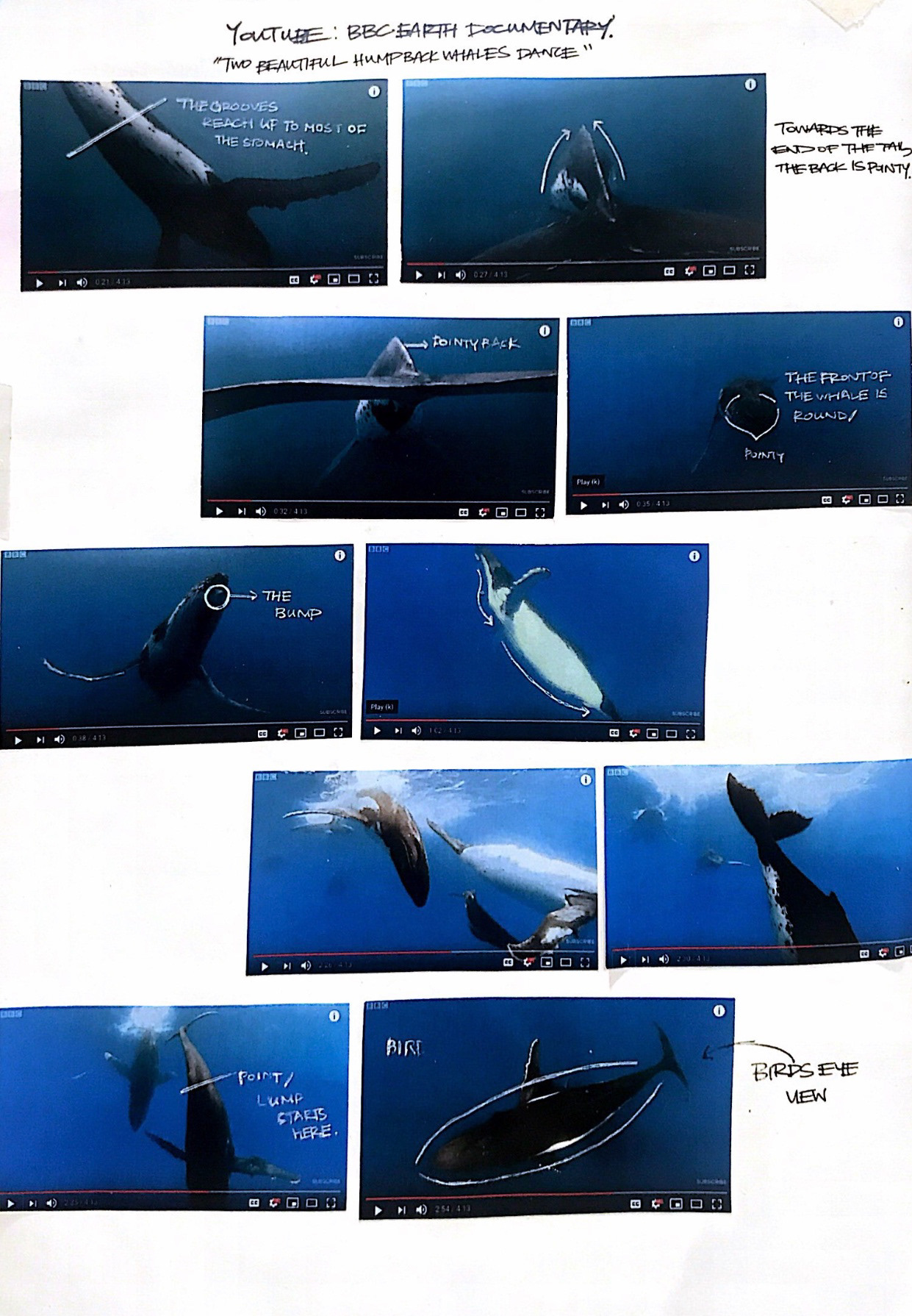 For the first iteration, I was able to find a white mesh basket that mimicked the curve of the throat, a white bar that could be used to build the tails off of, and a grey container bin to use for the body of the whale.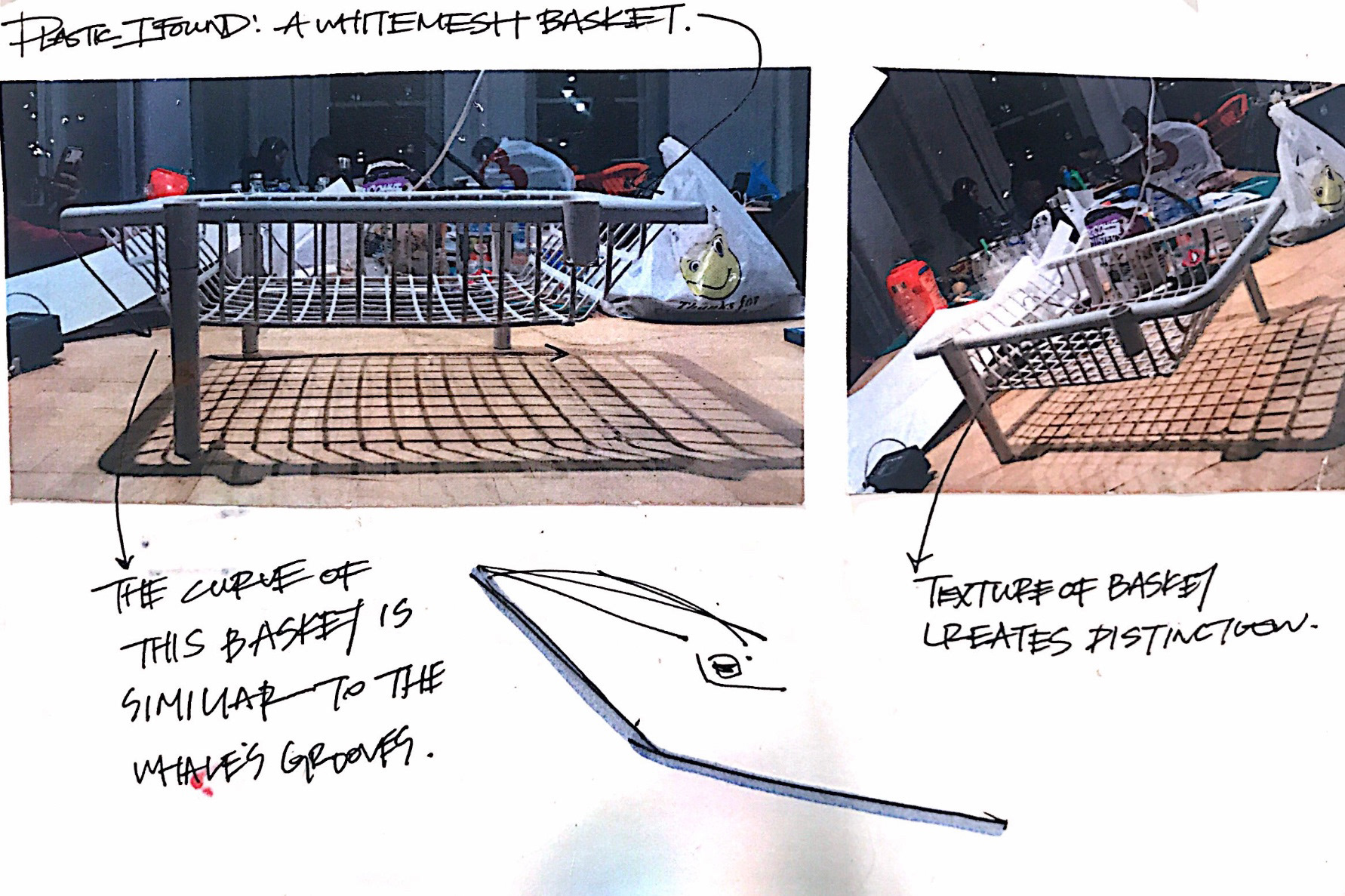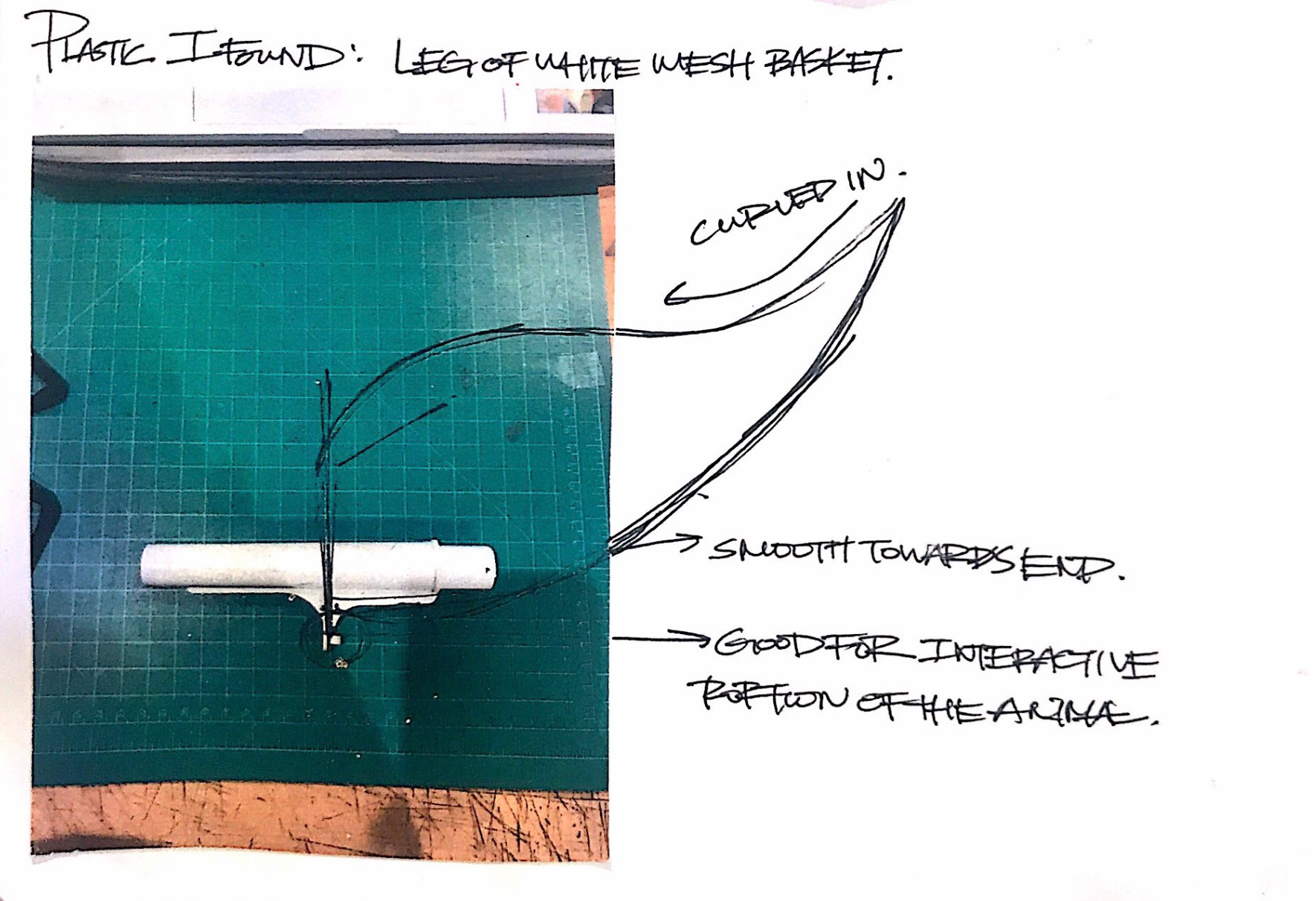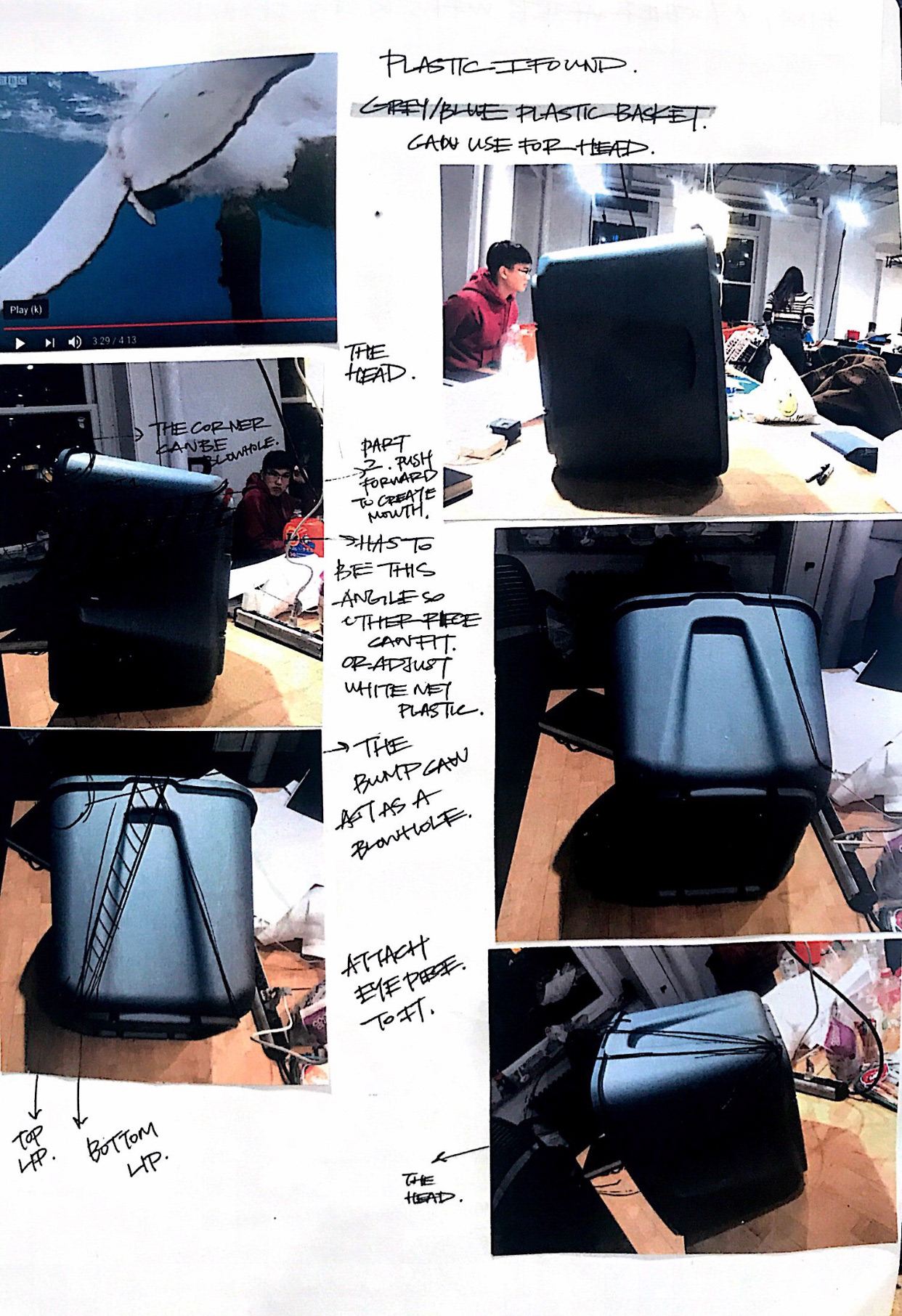 My construction process below: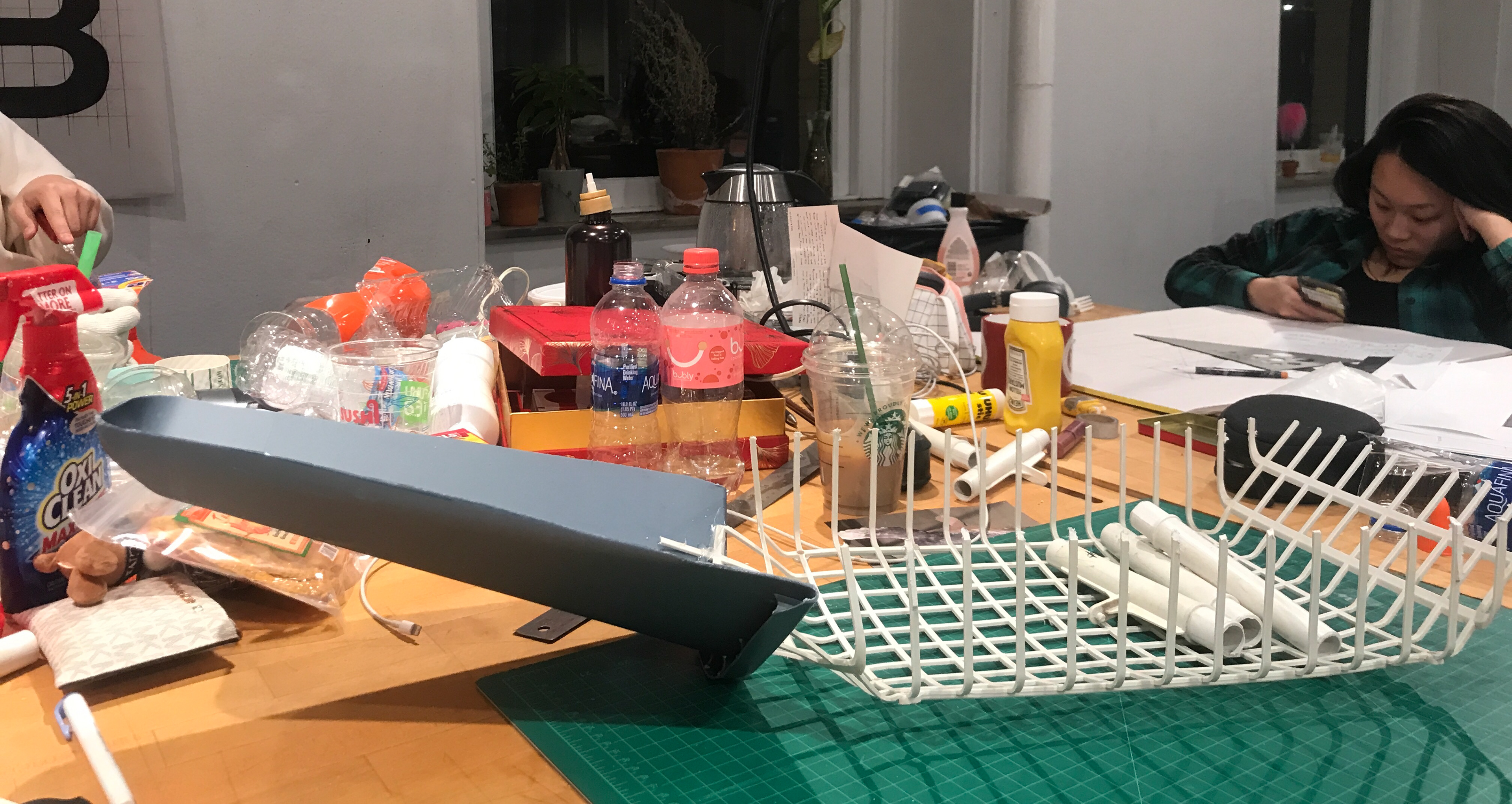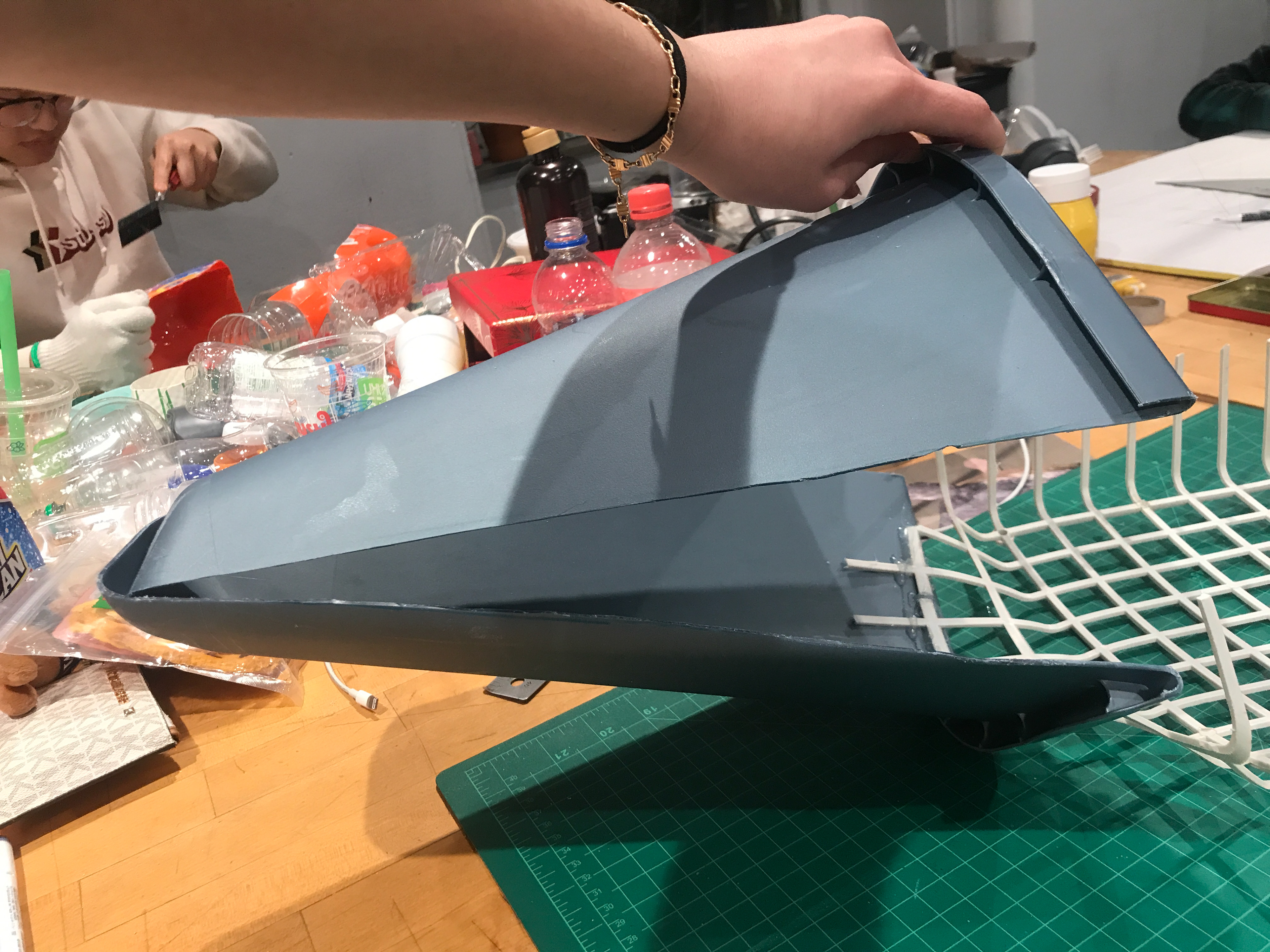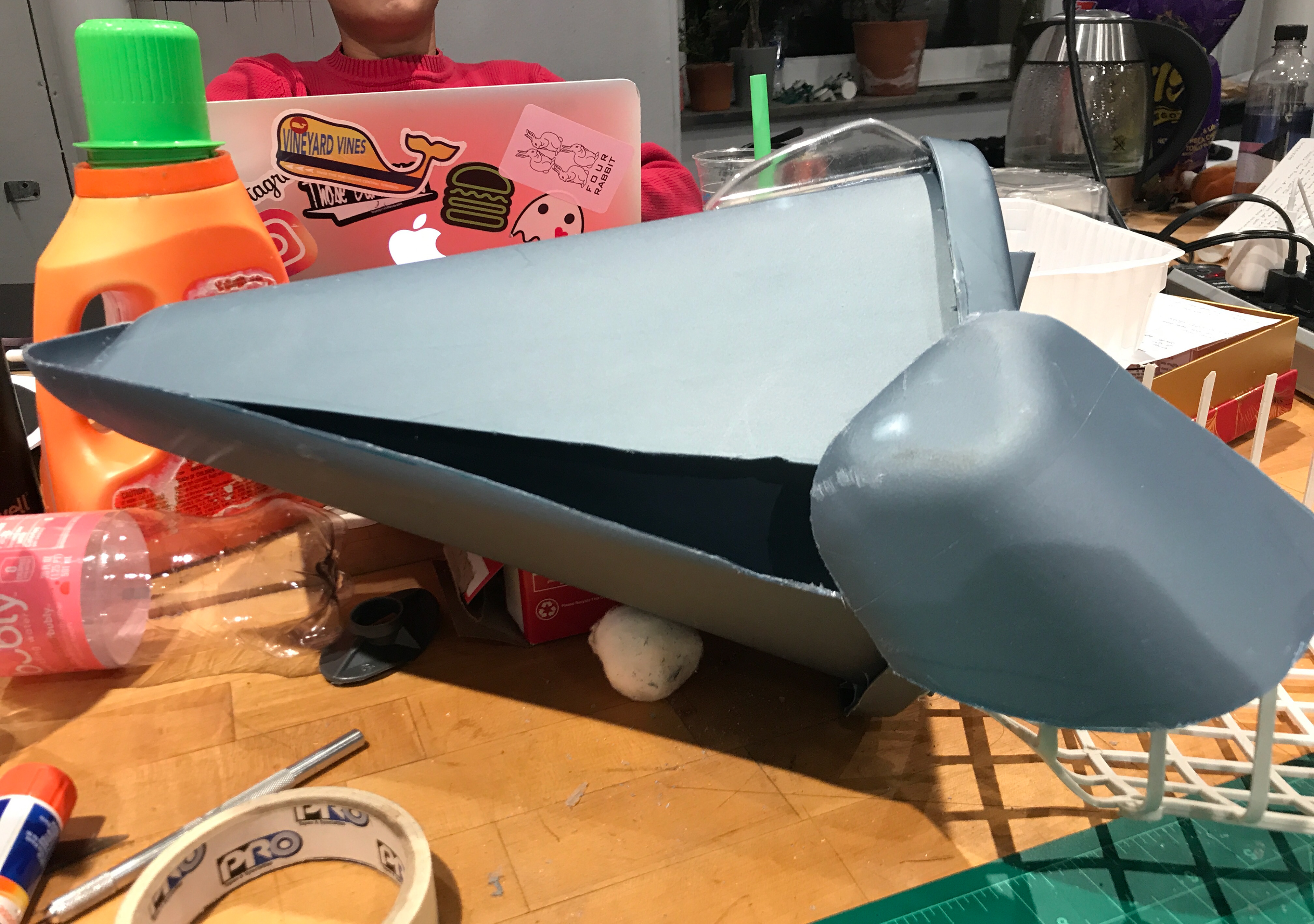 (planning for iteration 2)
Due to the scale and the time, I was not able to finish my first iteration completely. 
-White mesh basket is skeleton-like. Use different plastic.
-Flat edge of the piece representing the eye is facing the wrong way.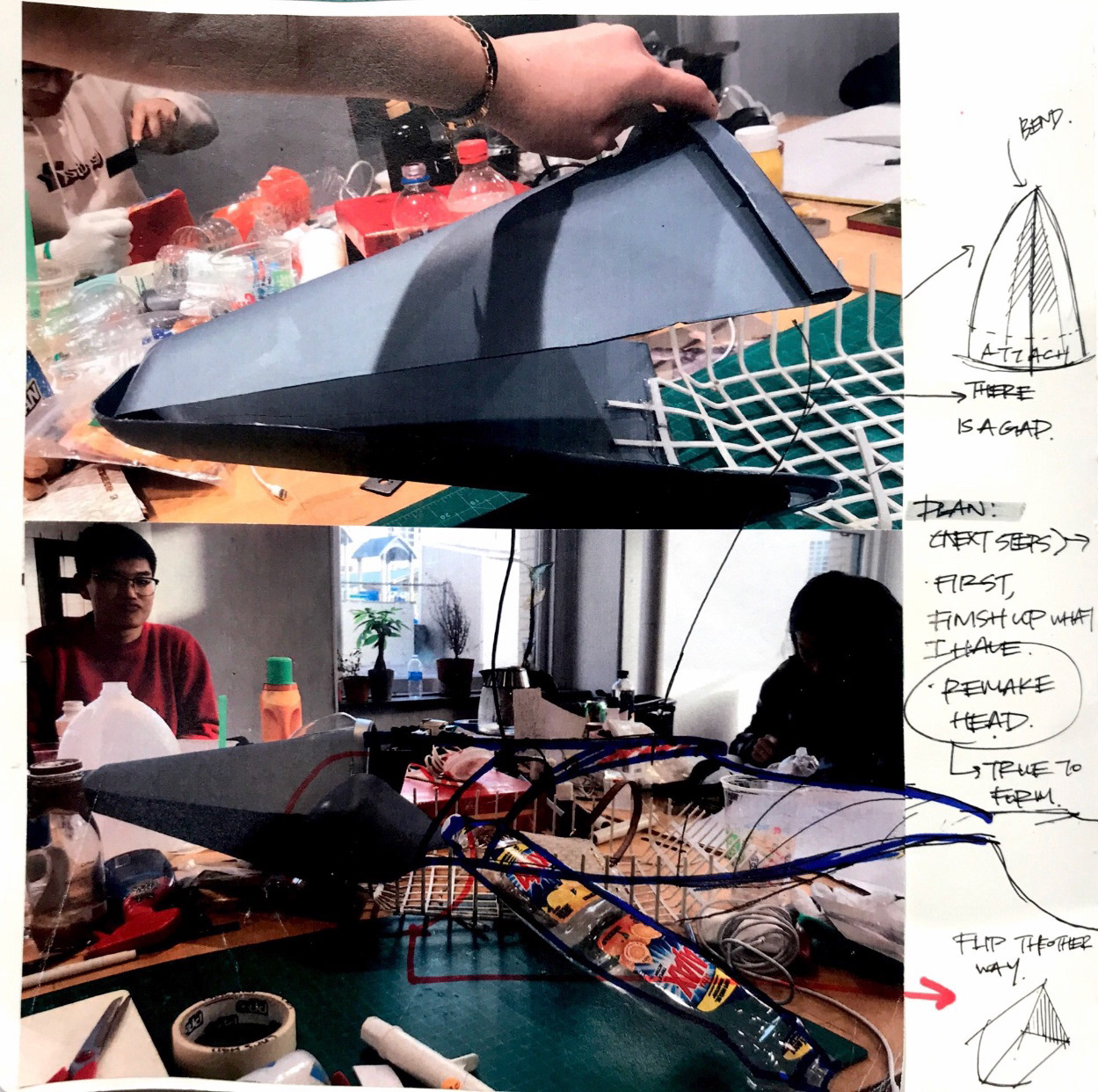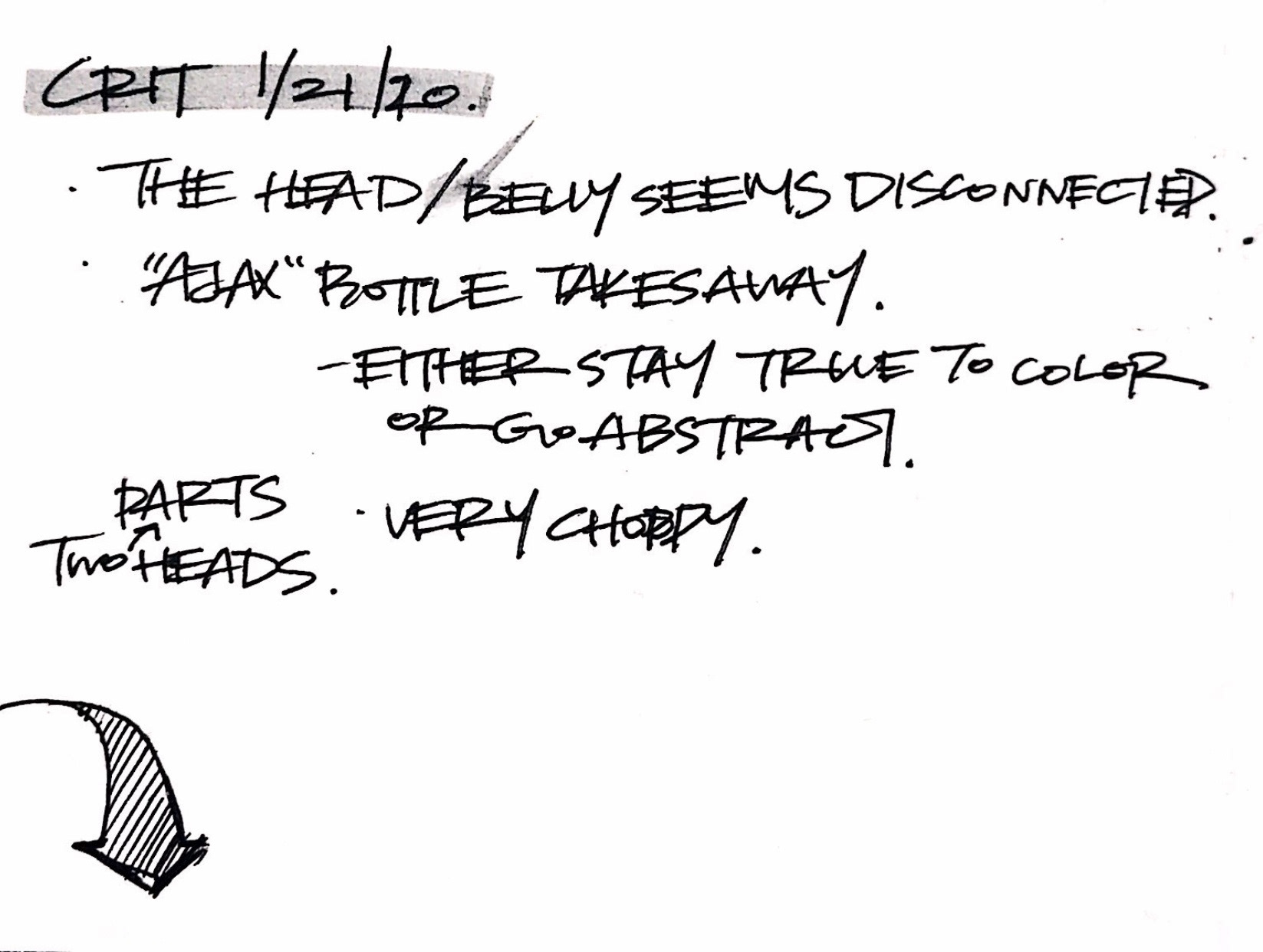 For the second iteration, I used white opaque pails for the throat and belly of the whale. The texture on the pail mimicked the signature grooves found in the Humpback Whale. For this iteration, I was able to get the overall form of the whale by making the tail and fins as well.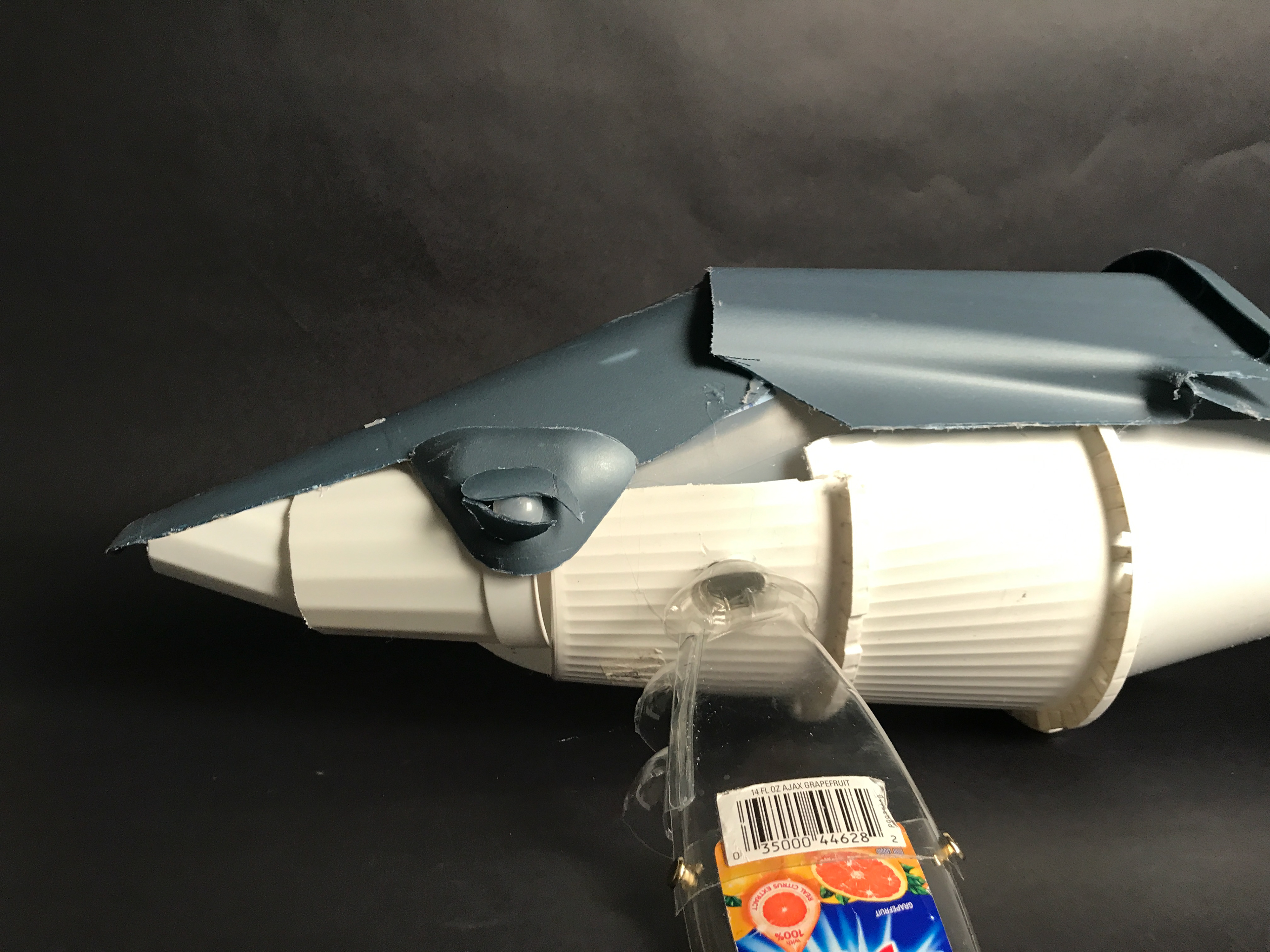 -The head of the whale is too pointy. 
-Find opaque plastic for the fins.
-Work on the shape of the tail (mimics the batman logo)