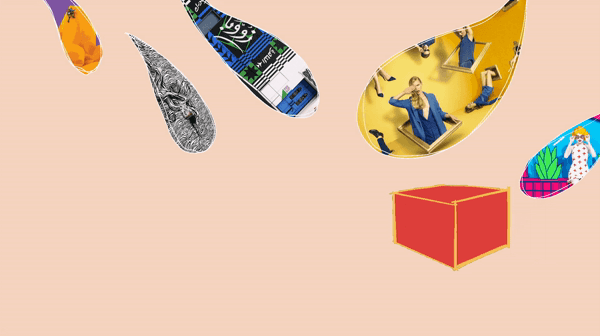 A motion piece dedicated to telling the story of my design hero, Jessica Walsh, and who she is beyond her work. 
We usually know designers based on their work, but who are they beyond their projects? Who are they as a person? In this video, I hoped to showcase my design hero, Jessica Walsh, in a different light by emphasizing her personhood and her vulnerability. Going a little deeper with one of her projects, 40 Days of Dating, I reflected on her personhood by animating her story of going through the universal struggle of heartbreak. 
Tools:

Figma, Adobe Premiere Pro, Procreate
Skills:

Storyboarding, Prototyping,
Besides showing her work, I really desired to tell my audience who Jessica Walsh is as a person.
My intention in making this video was to showcase the personal side of my design hero. Because of this intention, I decided to go with more of a loose visual style.

I chose to hand draw many of the assets in my video, mimicking a journal entry. 
Starting off, here is an initial storyboard I made for my animation, I was really conflicted on how I would visually represent things in my video without making it seem "slideshowy." 
I was especially inspired by the

hand-drawn works of Jessica Walsh.

She used her own handwriting as typography, leading to a fun and quirky tone displayed in her work.
Another visual style that I decided to proceed was taking real life footage from her project, 40 Days of Dating, and adding handdrawn elements on top of it. Here is a first iteration and a rough draft of a video:
It was super fun drawing all the animations, and here are a few I made in the beginning of the process!
And with that here are some final clips from my animation!