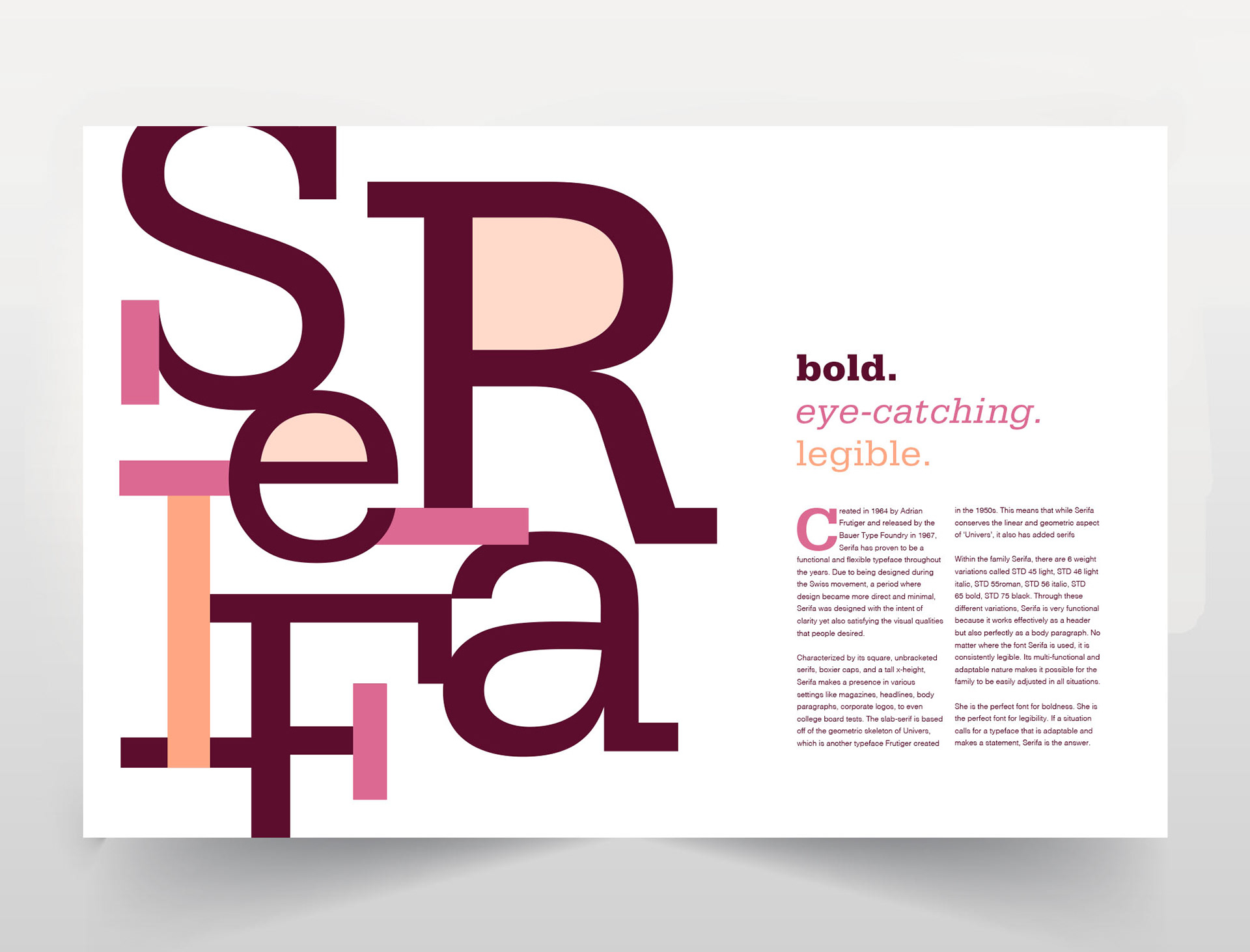 Collaborators:
Individual
Skills:
Print Design, Motion Graphics, AfterEffects, InDesign,  Photoshop
A three week project focusing on the study of the typeface Serifa through the making of a two-page spread and a 60 second animation.

I first began my research by learning about the extensive history and visual qualities of the typeface. Designed in 1964 by Adrian Frutiger and released by the Bauer Type Foundry in 1967, Serifa was mainly created with the intent of clarity and to fulfill visual aesthetics in the world of type. Its purpose of clarity was inspired by the Swiss movement, a movement in which design became more direct and and intentional. 
As for the visual qualities, Serifa was very bold and made a statement due to the slab-serifs. It is also very versatile due to the open counters which makes it easily read in all settings from large headlines to body paragraphs. 

Beginning my print spread iterations, I knew I wanted to emphasize on the boldness and eye-catching qualities of Serifa. Choosing to work with colors that were bright and full of saturation, I made a variety of compositions. 
In addition to color, I personified the typeface and also played with the idea of Serifa being a powerful, business woman. Feeding this idea, I used the face of Audrey Hepburn to personify the typeface but soon realized she was an iconic brand herself which made it hard to use her in my print spread. 
Here are some of the many iterations I created: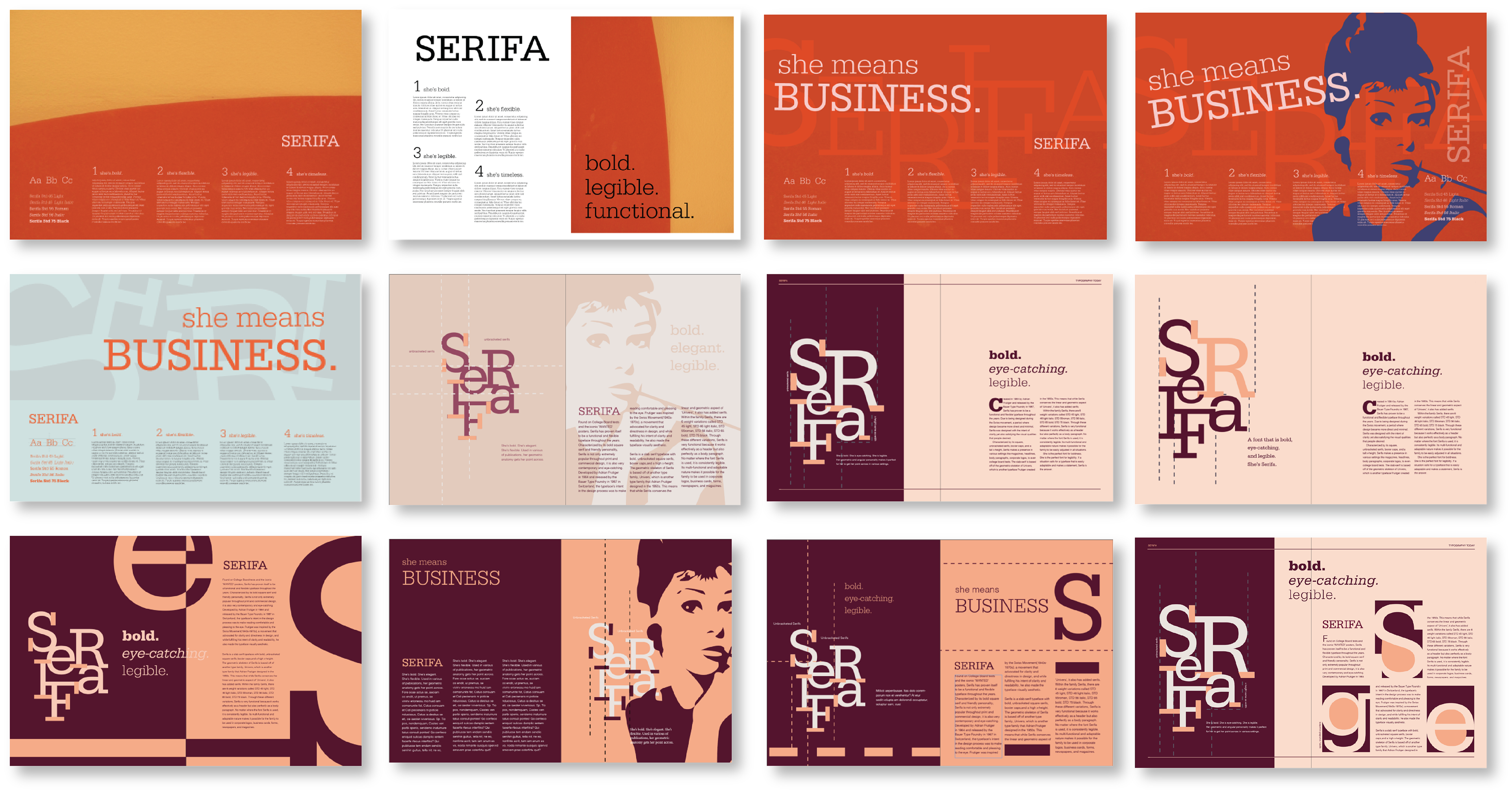 After many cycles of revision and iterating, here is my final two-page sprea

d

! I decided to go with the simple graphic I made with Serifa letters and highlighted the visual qualities of the typeface, like its open counters and slab-serifs.
Although I was hesitant on using such a simple solution, I learned through this project that sometimes simple is the most eye-catching and more visually engaging than one with many different components.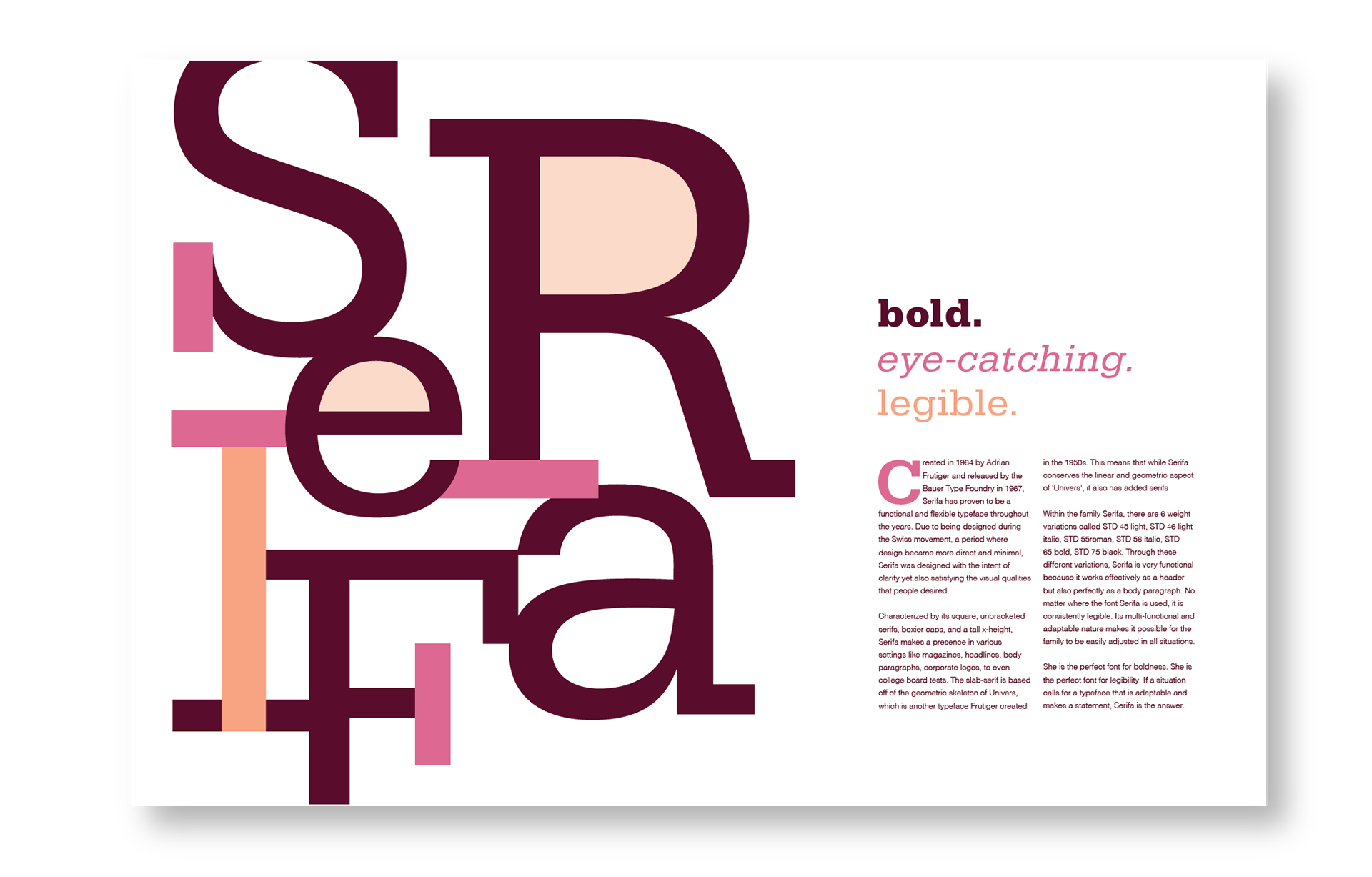 Now onto the animation! With this part of the project, I knew there were its own set of challenges. For starters, the main question in mind was, what song was I going to choose? 
I leaned towards songs that were upbeat and powerful to play along with my personification of the typeface. I wanted to paint the typeface as very bold and assertive! The song I chose is by one of my favorite Korean musicians,'Fever' by J.Y. Park!
Moving onto the color explorations for my video, I was concerned about what colors would fit my narrative the best. Would I use the same colors I used in my spread? Should I pick a whole new set of colors? How many colors is too many?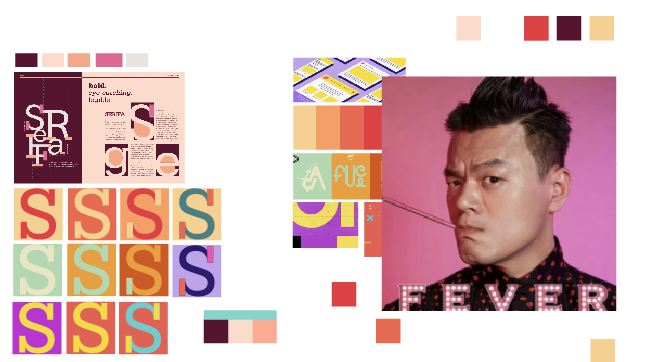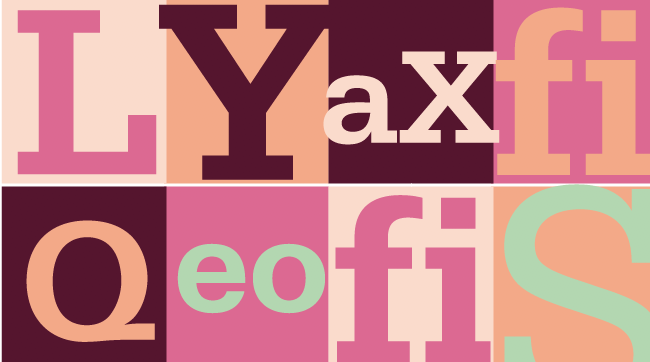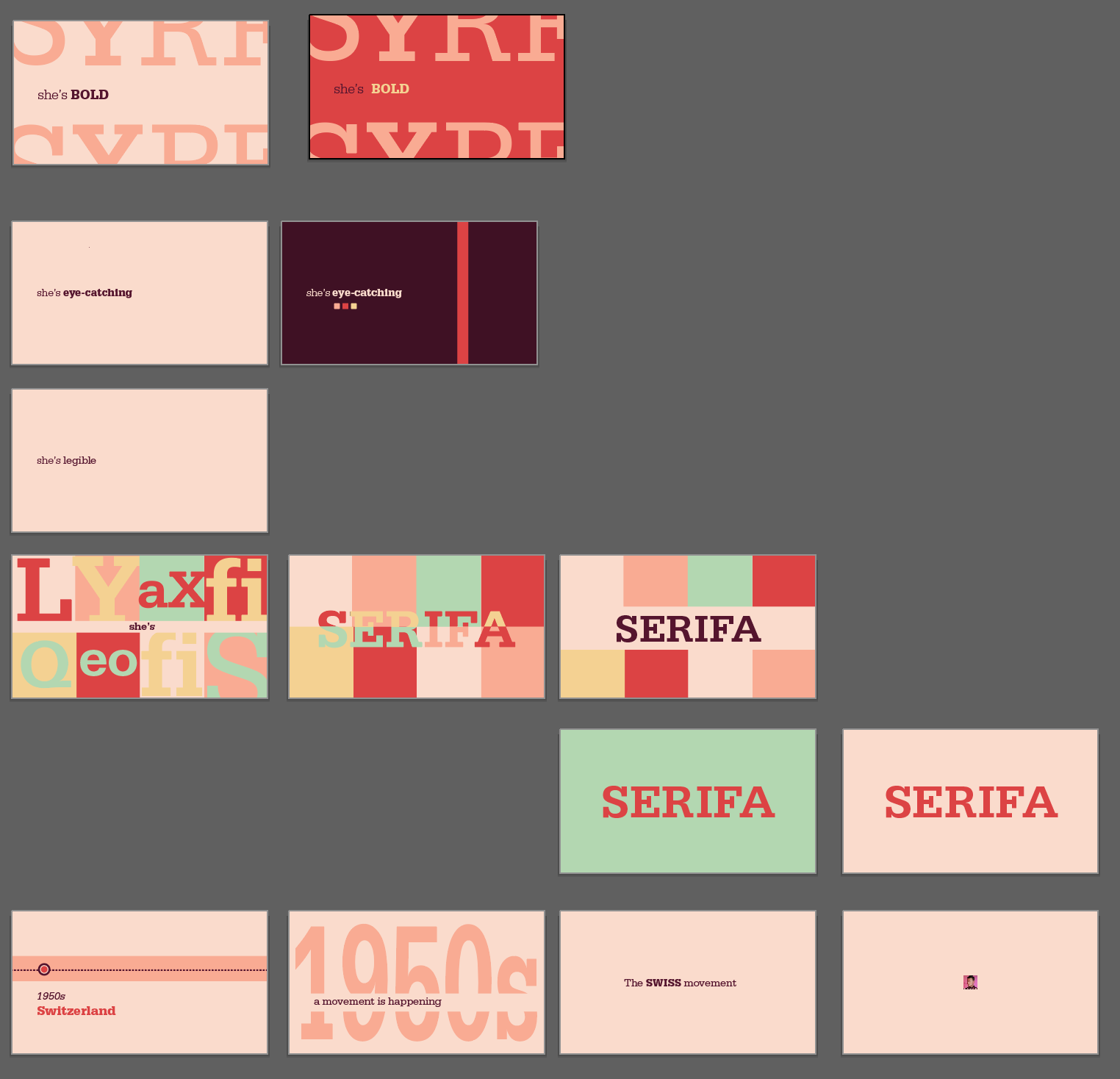 I decided to go with the colors I chose for my spread to create a cohesive narrative for this project. My goal in making this decision was to create an experience where the narrative was clear and consistent. 
A big challenge of the animation part of this project was considering every transition and the logistics of carrying out that idea. In order to focus only on the making when it was time, I tried to be as precise as possible in the thumbnail sketches.