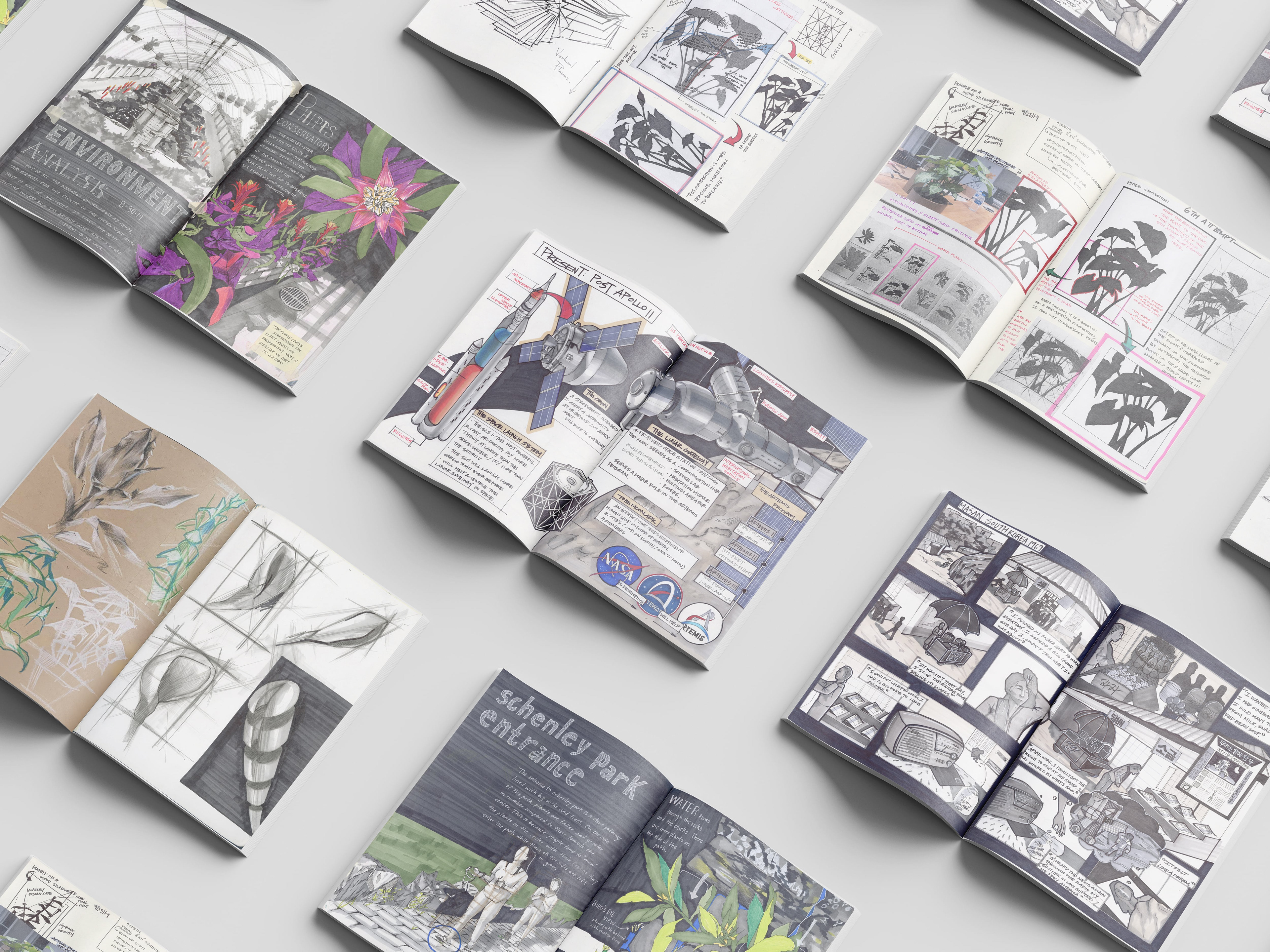 Drawings and Explorations
Drawing is a big part of my design process. Check out some of the pages filled with explorations and idea development straight from my sketchbook!
Isometric Drawing: 
Japanese Restaurant
Collaborators:

 Alison Hu, Elena Crites, Jiaqi Wang
A collaborative isometric drawing of a Japanese sushi restaurant done remotely. Our team came up with the concept and stitched individual drawings using Adobe Photoshop.
I was responsible for drawing the indoor eating area.The coloring was done on Adobe Illustrator to maintain a consistent color scheme throughout the drawing.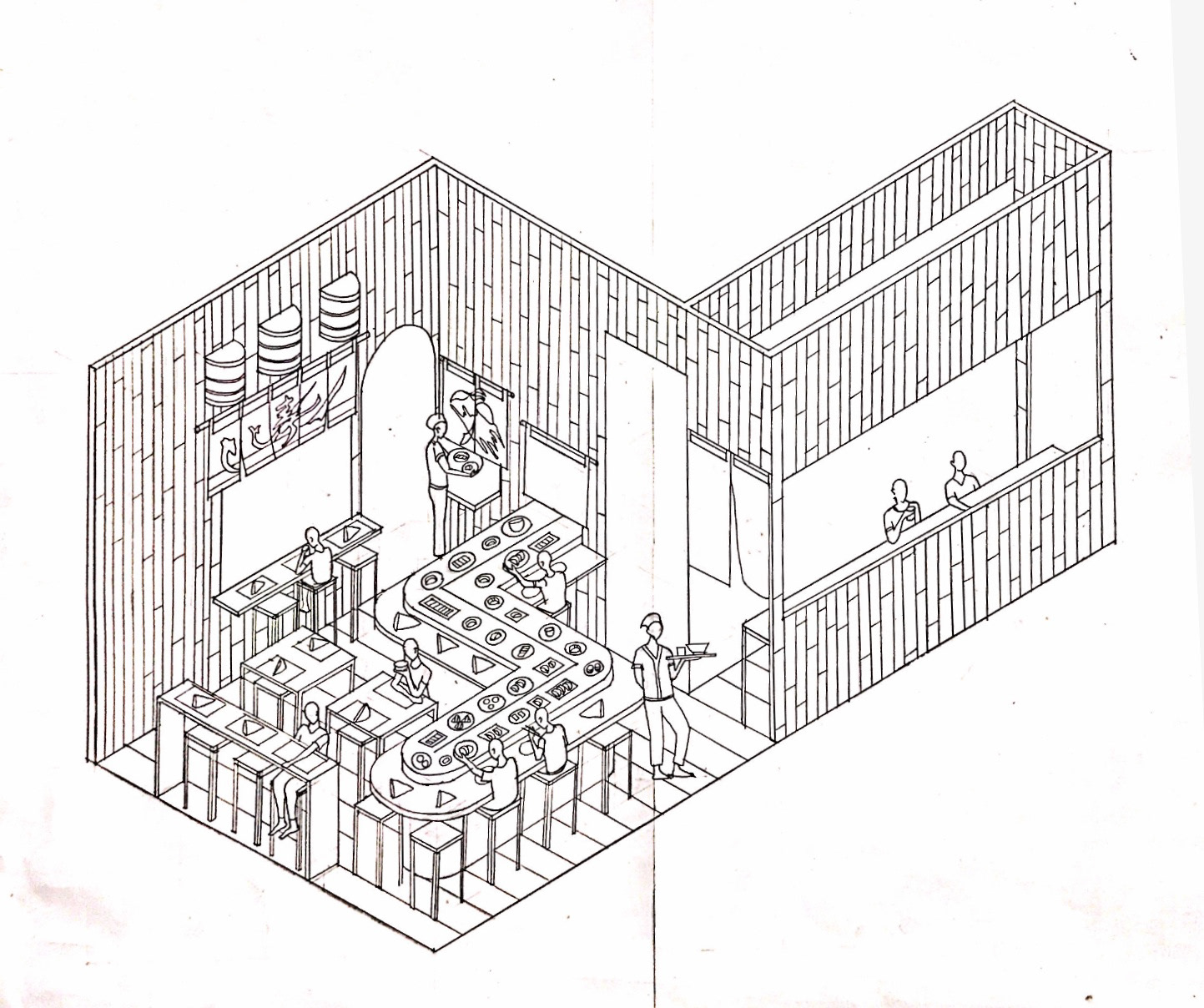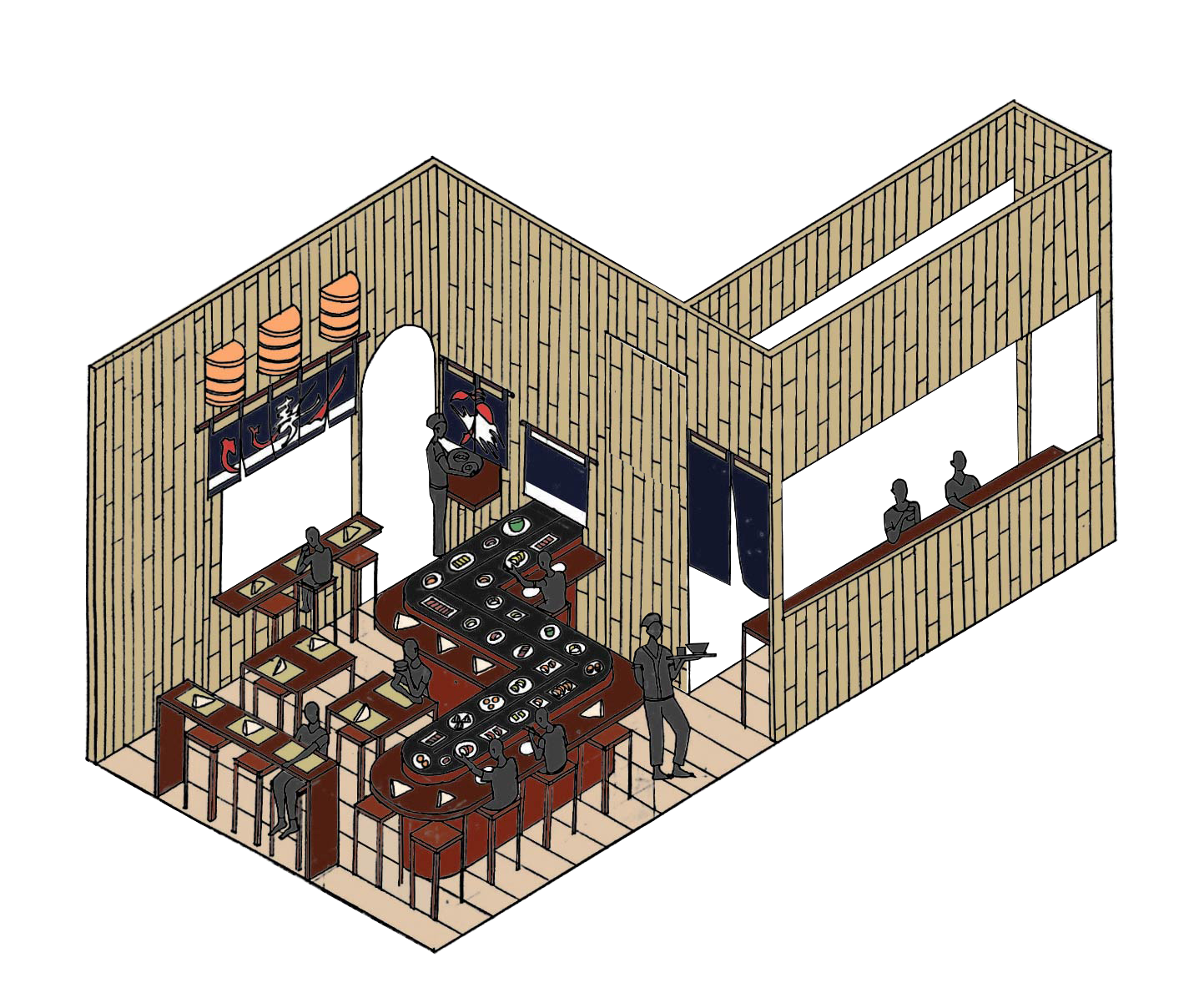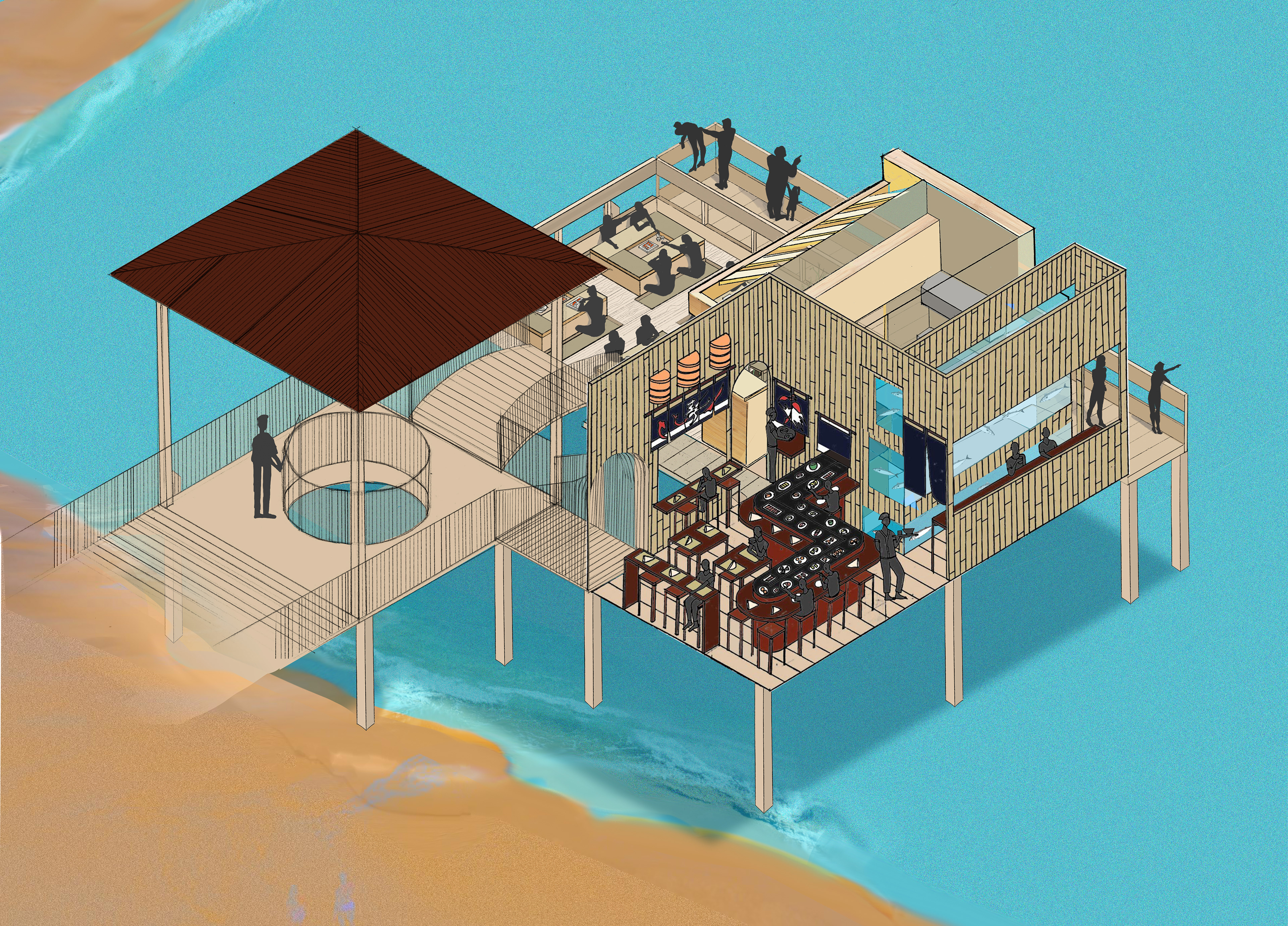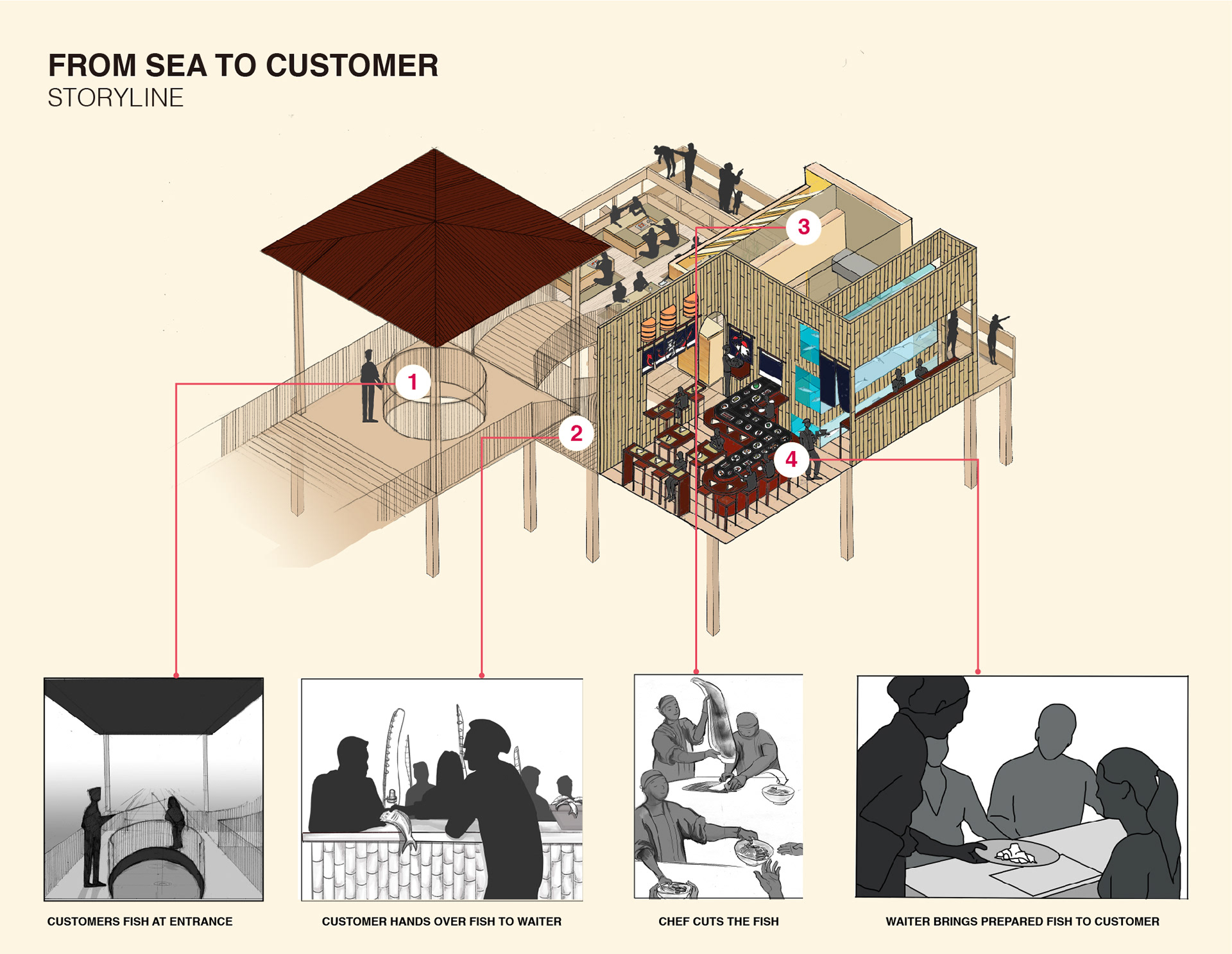 The Lunar Gateway 
(past and present)
Past:

 A storyboard based off my grandma's experience during the Apollo 11 in 1969.
Present: 

A spread about the Lunar Gateway and present space exploration.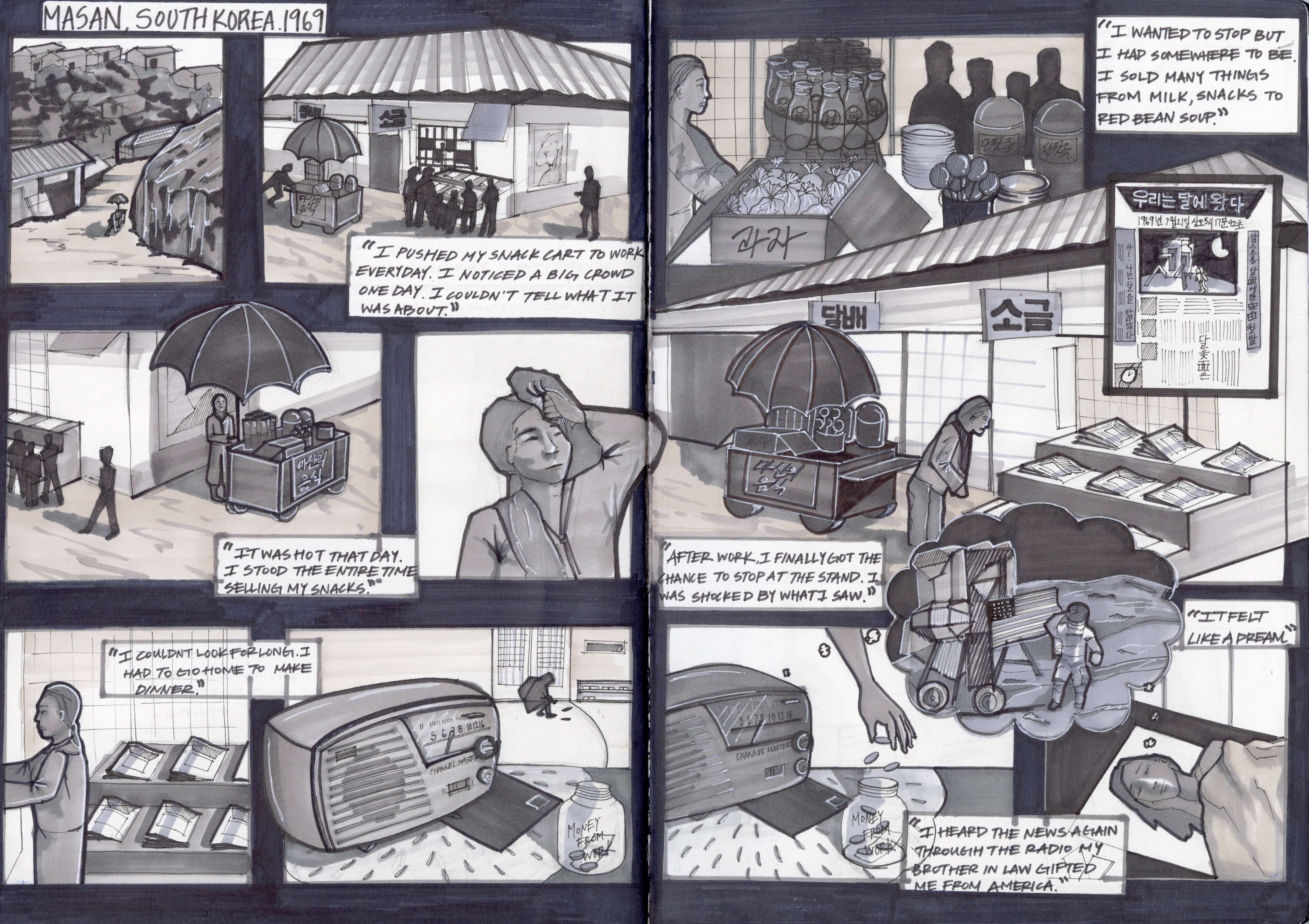 Plants
(explorations and studies)