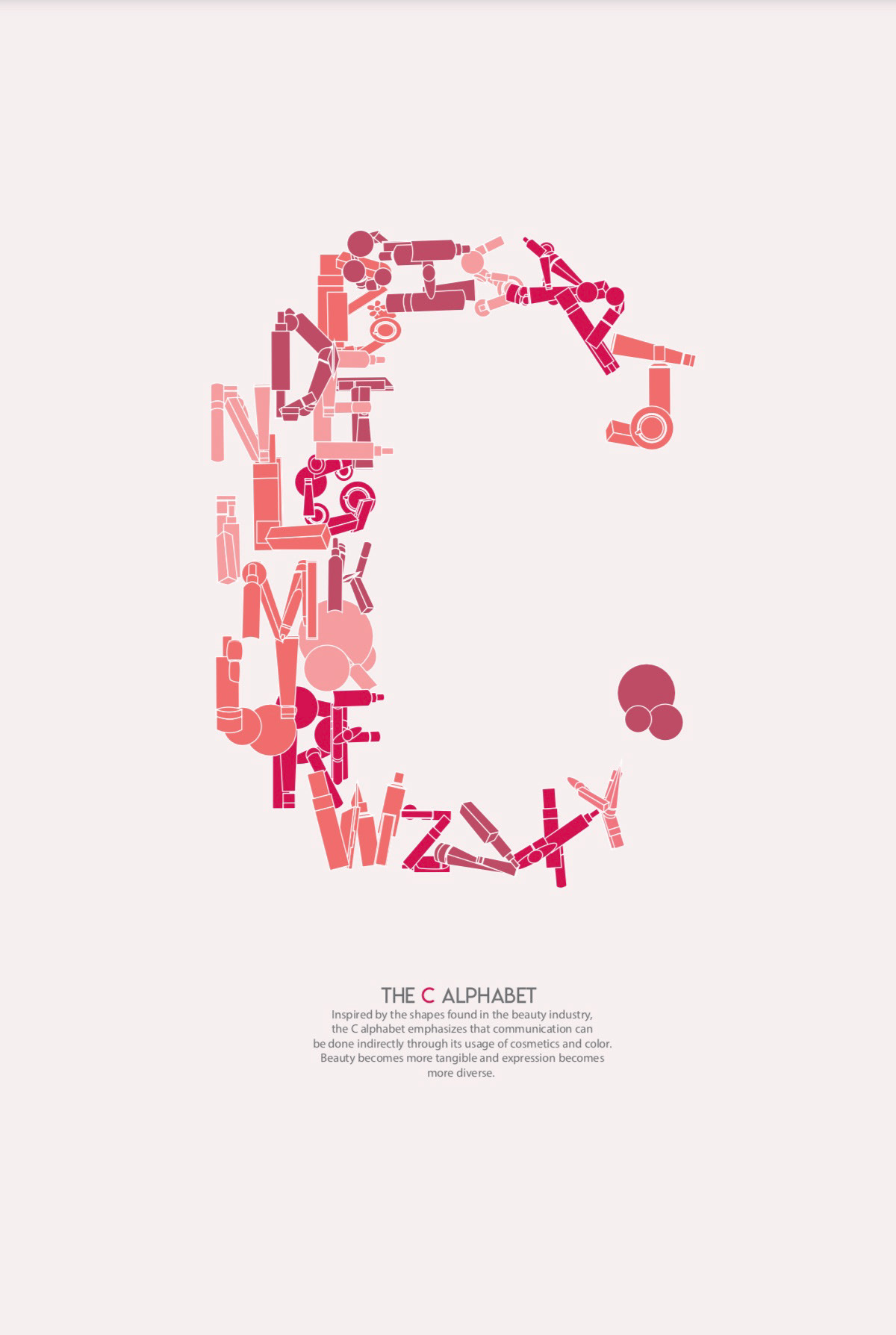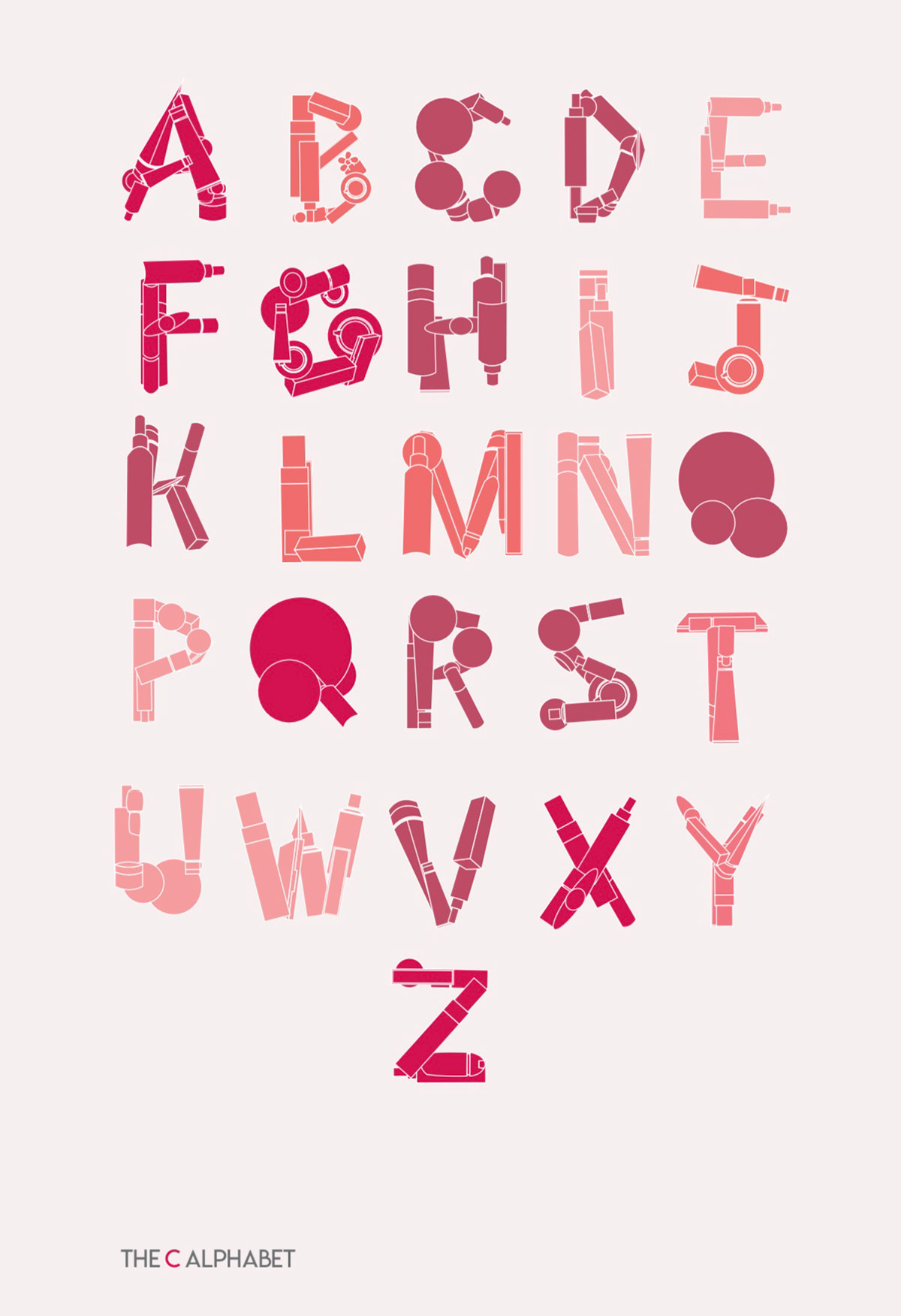 Collaborators:

 I

ndividual
Skills: 
Adobe Illustrator, Adobe Photoshop, 3D prototyping 
Overview:
A typography set inspired by the shapes reappearing in beauty, personalized to me and my interests. Inspired by my previous project, "Illusion of Beauty."

My Inspiration
(ILLUSION OF BEAUTY)
Based off of another project of mine, "Illusion of Beauty," I derived the shapes I found from this project to be applied into making my alphabet. Beauty of Illusion, a 3D installation expressing that beauty is often deceiving to the eye, uses the contour lines to appear flat to the eye.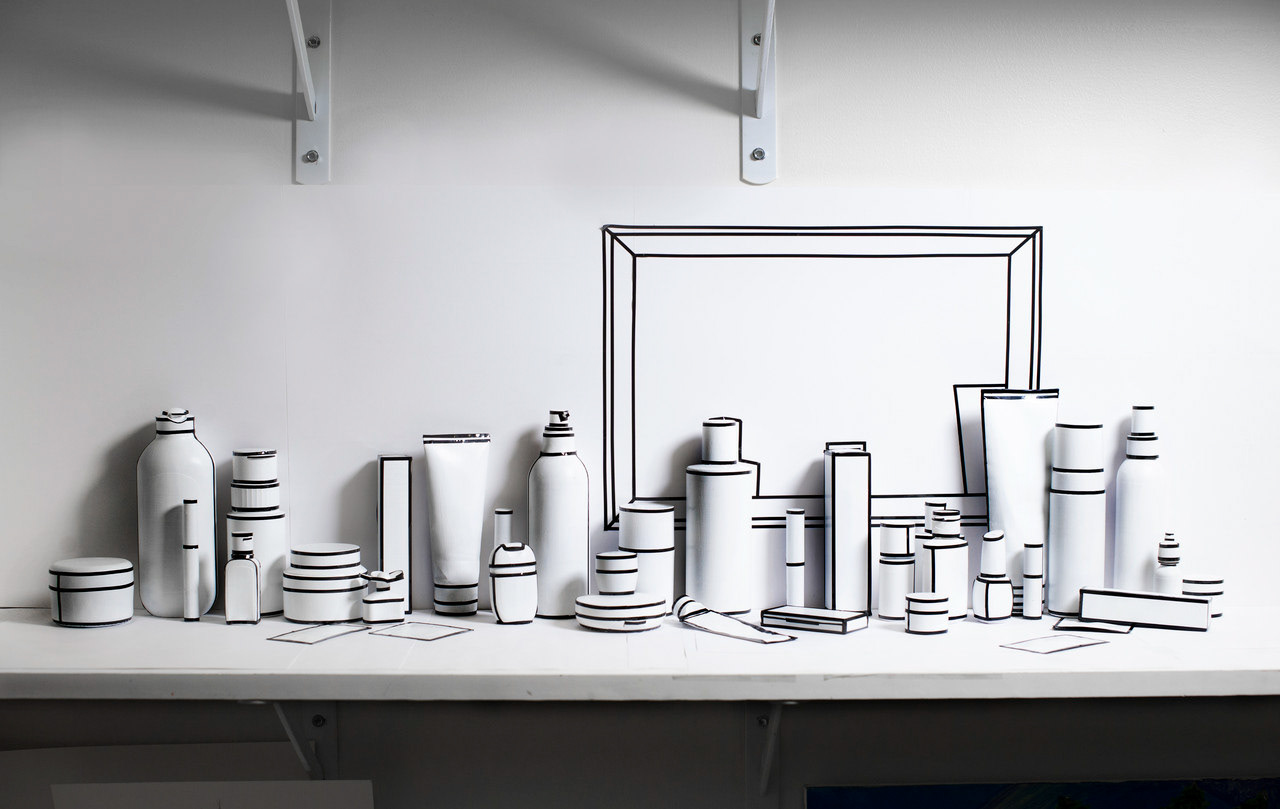 The C Alphabet 
(FORMING THE LETTERS)
Looking at Illusion of Beauty, I noticed there were some key shapes that repeated throughout the installation. I wanted to incorporate these emerging shapes that are so familiarized within beauty and cosmetics today to form a letter. Most of these familiar shapes came from the consistent language found in most cosmetic packaging.